The owners of Lilly Sage Apothecary create soaps and other potions with delectably combined aromas that will put you in your own earthly heaven. They wanted branding and package design that reflects the artisanal small batch perfection of their products with an apothecary feel.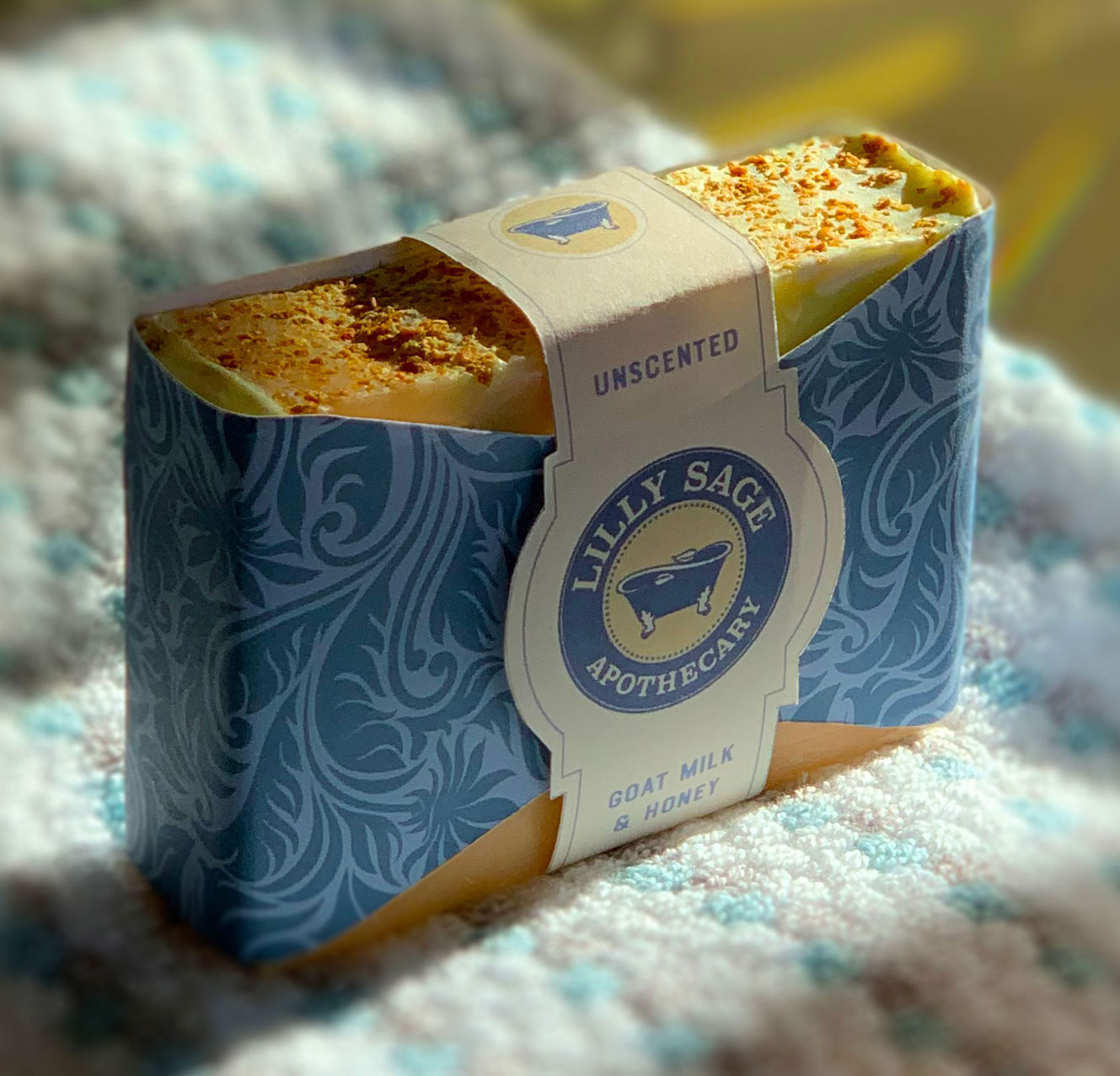 Customers love being able to smell the aromas so we kept a portion of the packaging open, also displaying the textures and colors of the artisan soaps. A Parisian style filigree pattern in blue on blue and the Lilly Sage logo work together to wrap the entire line of products up with apothecary style.
The client's perspective:
"For me, Linda Winsbro's name is synonymous with synergy and professionalism. When we call Linda to initiate a design collaboration, we are confident the process will conclude having created something our customers want because it's gorgeous, detailed and embodies our brand."
Carol A. McEwin,

Principal
Lilly Sage Apothecary
Let's talk about how we can wrap up your story.