Souvei (soo-vay) means flavor in Tamil—the language spoken predominantly by the people of South India. These delectable Souvei artisan chutneys certainly live up to their name. The chef artisan wanted packaging that would reflect the character of her irresistible creations.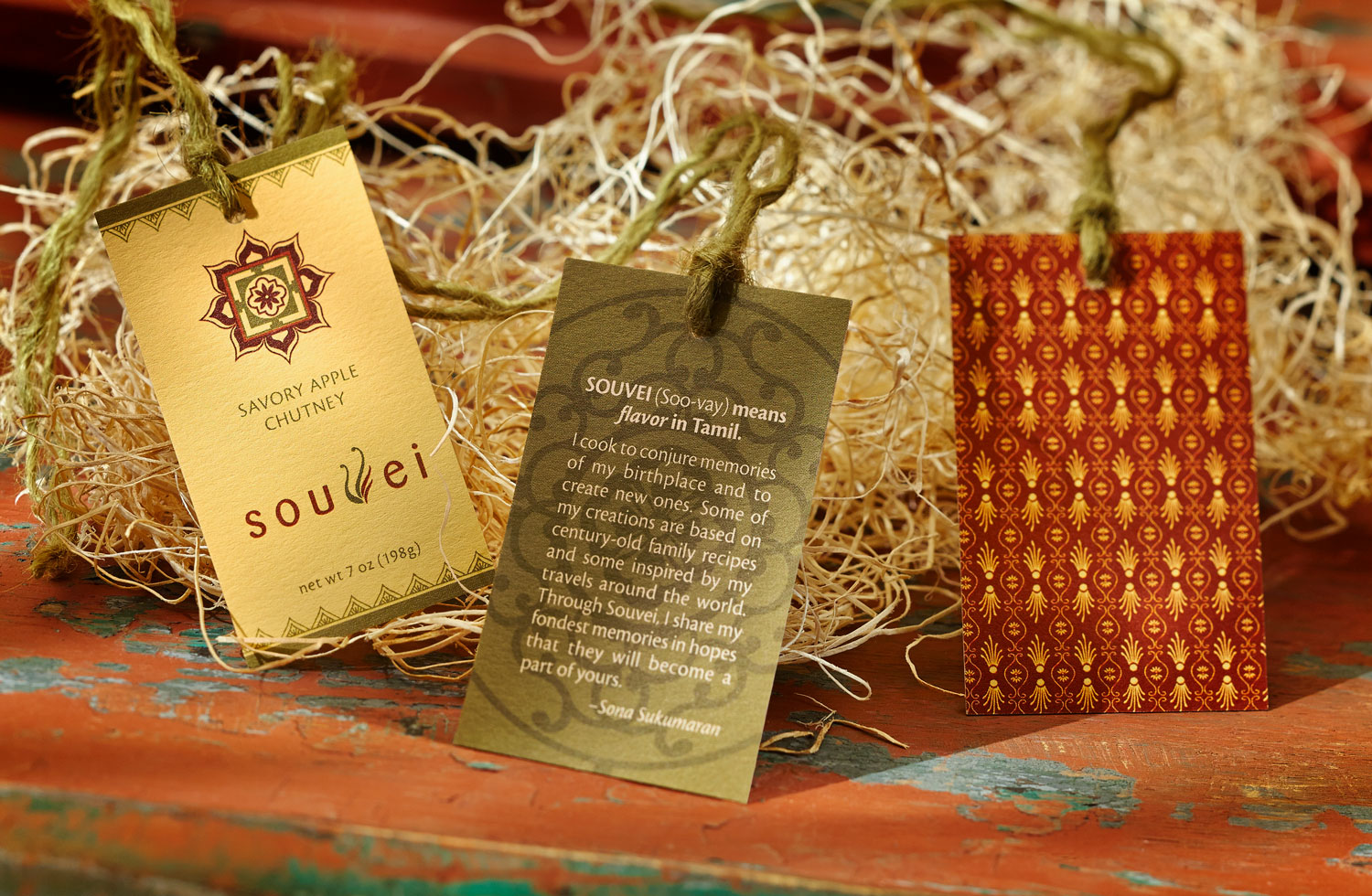 The owners of Lilly Sage Apothecary create soaps and other potions with delectably combined aromas that will put you in your own earthly heaven. They wanted branding and package design that reflects the artisanal small batch perfection of their products with an apothecary feel.
CoolSistas came to us with a unique new product for women that gives quick relief from steamy hot flashes and night sweats! Our client needed an eye-catching package design with shelf appeal. Playing off the CoolSistas logo we designed for the brand, we created peep holes for seeing and touching the soft terry slipcover of the gel pack. We designed a trademark for Chillpack and an original vibrant pattern to embellish the package all in the lively cool colors of the CoolSistas palette. We wrapped it all up in a pocketbook shape with a white ribbon for toting!
Let's talk about how we can wrap up your story.