Souvei (soo-vay) means flavor in Tamil—the language spoken predominantly by the people of South India. These delectable Souvei artisan chutneys certainly live up to their name. The artisan chef  wanted packaging that would reflect the character of her irresistible creations.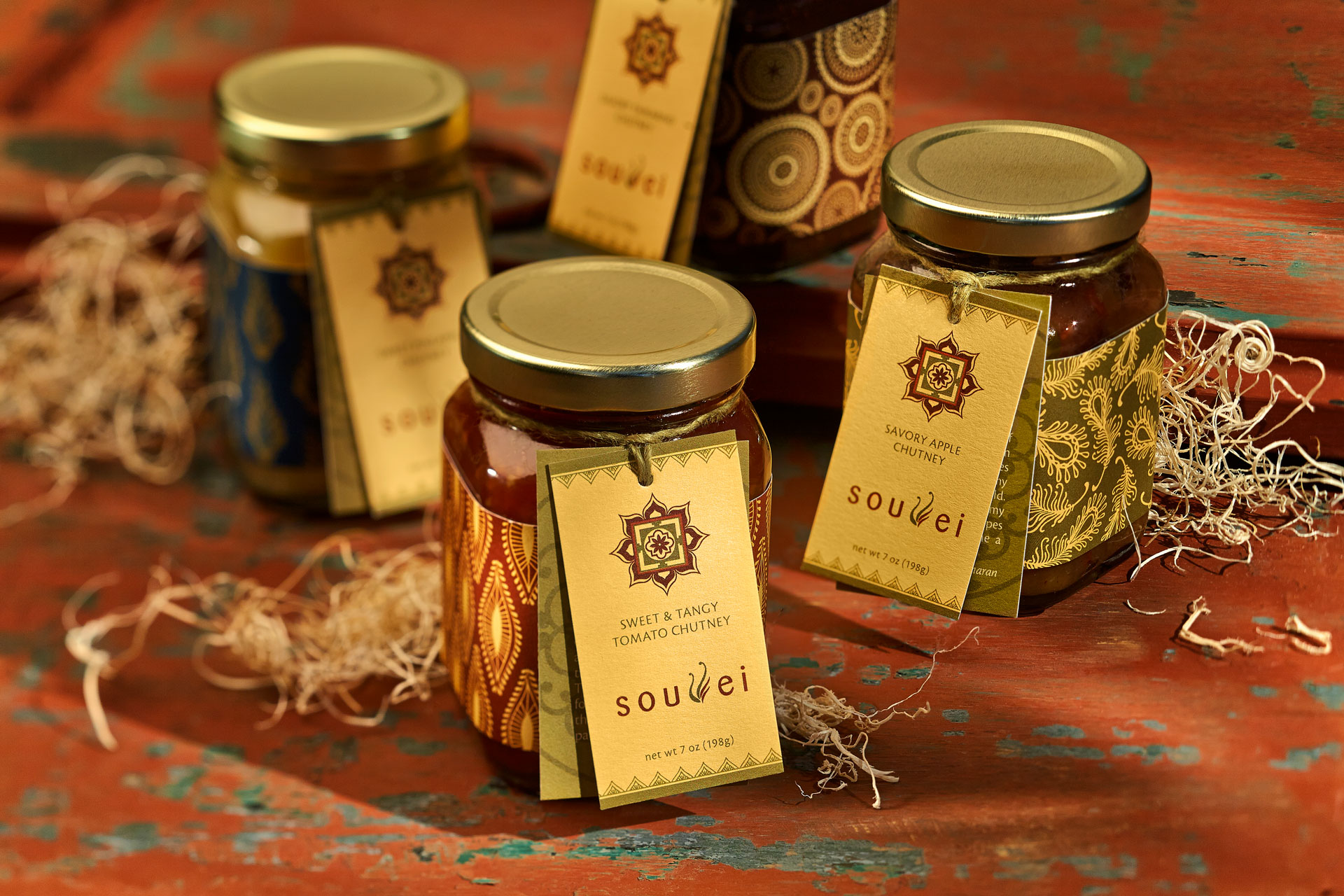 The designs are a fusion of traditional and contemporary patterns, mandalas, and rich colors—the colors you would find in Indian spices: tamarind, red pepper, turmeric. 
Each jar is wrapped in a patterned label. The neck of the jar is encircled with a jute cord which fastens the two-layered tag. The front label lists ingredients on the back while the back label tells the story of Souvei.
Every chutney needs a gift box, especially when sending to friends and family. A brown corrugated box is wrapped up with a pattern similar to the jars, and tied off with several strands of the jute and Souvei tags.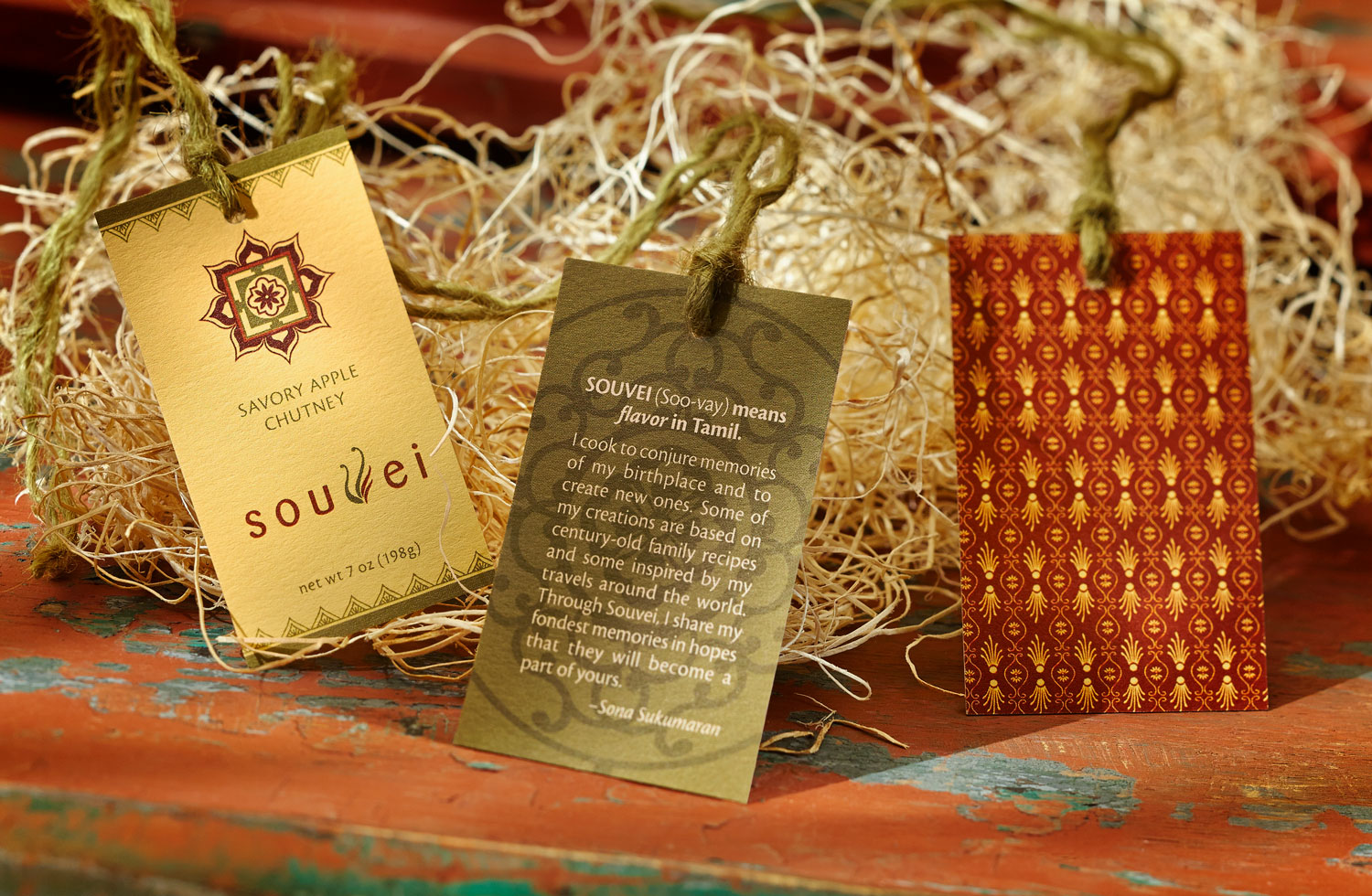 Let's talk about how we can wrap up your story.