The Bigelow Company wanted a coffee table piece to give to a select few of their clients. A goatskin binding wraps up this timeless brochure that is filled with embossed and die-cut details. Games of strategy are used to illustrate the capabilities of the investment banking company. The game metaphors are supported by famous quotes, client testimonials, and intriguing visuals, giving the book a dynamic quality that reflects the solid performance of The Bigelow Company.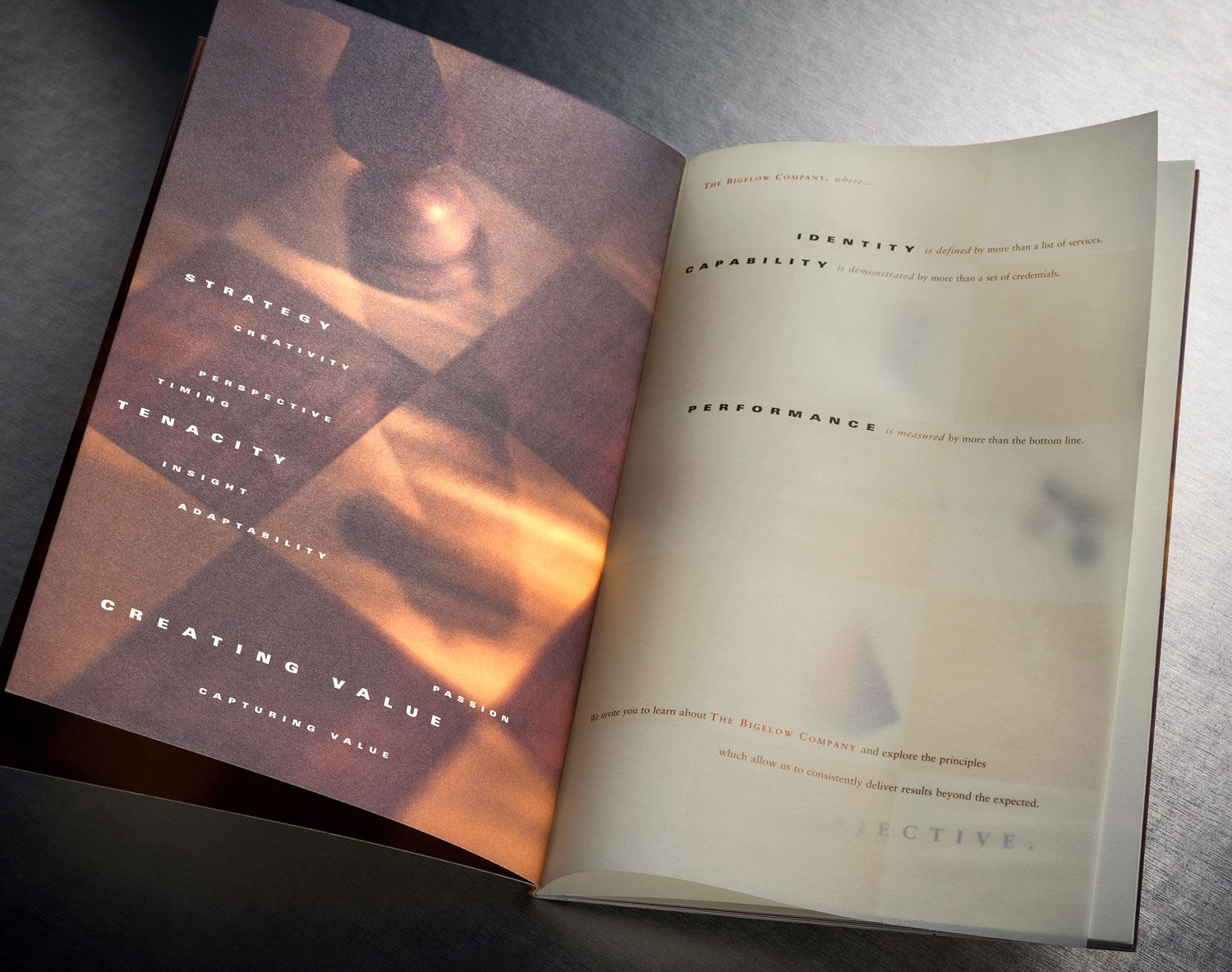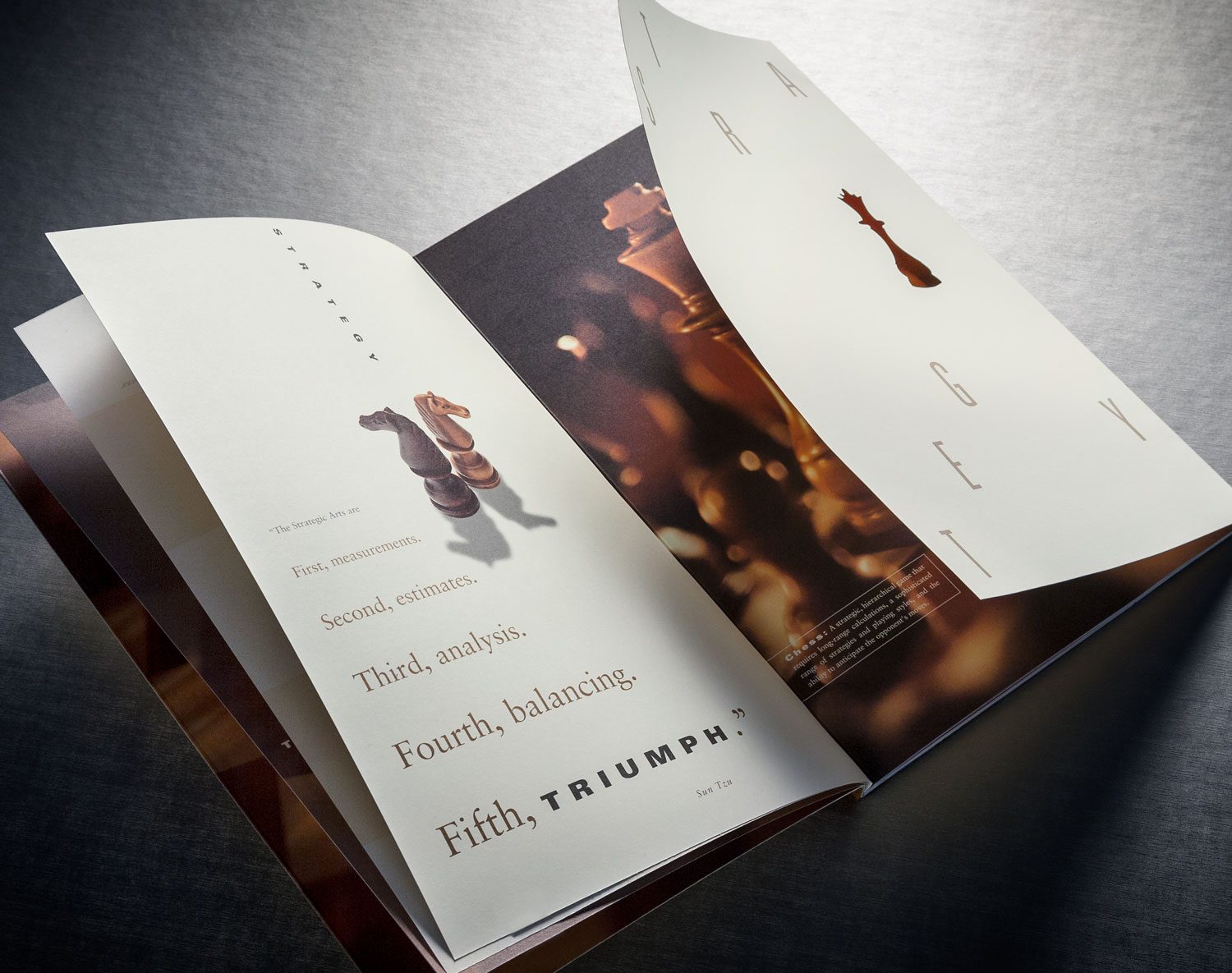 The client's perspective:
"The brochure's design is elegant and rich, and the game imagery works beautifully to illustrate the principles of our company. The piece is thoughtful, and has the effect of making a prospective client believe that The Bigelow Company will be thoughtful and smart on the client's behalf. In fact, in our office we call it 'The Think Piece.'
"Perhaps the best testimony to the brochure's success is that, after five years, we chose to reprint the piece with minor text changes rather than create a new one. We were that satisfied."
Colleen J. Fitzpatrick, Director of Operations
The Bigelow Company
Conversations are stimulating.